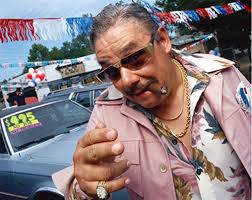 If you want the best deal on a merchant account. But you might want to read the fine print and scrutinize your monthly fees a bit closer than thousands of his merchants did.
According to a Department of Justice press release yesterday Michael "Moshe" Mendlowitz and business partner Richard Hart were arrested after their indictment on charges of fraudulently operating a payment card processing company that operated under various names including Commerce Payment Systems ("CPS").
MENDLOWITZ and HART operated a fraud scheme founded on false claims of very low fees, along with false promises that there were "no hidden fees," and that rates were "guaranteed for life."
Allegedly they scammed $30 Milllion as "masterminds" of this venture.
https://www.justice.gov/usao-sdny/pr/top-two-executives-credit-card-processing-company-charged-30-million-overbilling-scheme