Goldie Santiago, also known as Goldie Santiago and Goldie Vincencio has again been sued, together with husband, Allen Dickey, and associates and related businesses, in federal court for fraud. See link below.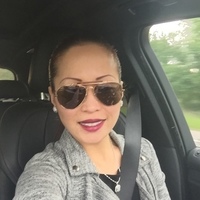 Since merchant account processing is also part of the complex scheme,(http://atfinancialsolutions.net/high-risk-merchant.html) this post is to suggest that underwriters review their portfolios for any of the principals and businesses named here.
Interestingly A. T. Financial was successfully sued this year to recover $1,000,000 by pay day loan king, Cashcall. http://acquirerrisk.com/cfpb-still-fighting-western-sky-cashcall/
Another pending federal case against them in 2015, also for $1.000.000, by Tutis Capital, LLC
Past activities are reported in the below news articles:
February 19, 2008
California Woman Sentenced for Real Estate Fraud
Goldie Vicencio Santiago,(Dickey) 28, Redlands, California was sentenced to state prison resulting from felony charges connected to real estate fraud. Santiago appeared in San Bernardino County, Central District, Superior Court Friday, February 8, 2008, and was sentenced, as part of a plea agreement, to sixteen months in state prison for filing a false deed and forgery.  The issue of $225,000 in restitution has been reserved for an upcoming hearing.
In May and June 2006, Santiago forged the victim's name on Quitclaim deeds. She then took out loans against at least two separate parcels of property in the County of San Bernardino, California for approximately $752,000, without the victim's knowledge. The residential properties were located in the cities of Hesperia and Colton.
On August 11, 2006, Investigators from the San Bernardino County District Attorney's Real Estate Fraud Unit arrested Santiago at her business located in San Bernardino.
Still operational website:
From: http://atfinancialsolutions.net/high-risk-merchant.html. Merchant Accounts that Count:
"We are a full service provider, offering Merchant Accounts and services for any and all types of businesses. We offer a wide selection of Payment Gateways, POS Solutions, Business Funding, Check Processing solutions, and a full support platform that ensures you're never out of reach from getting the help you require, right when you need it."
Ironically, A. T. Financial has a Know Your Client" application  at atfinancialsolutions.com/files/2015/01/KYC-2015-Business.pdf but some processor must not Know their Client.
Another operating website by Goldie: http://goldiedickie.com/
See FBI progress:http://www.kswo.com/story/26501783/fbi-raids-downtown-lawton-business
See federal civil court filings at http://acquirerrisk.com/?p=1653&preview=true