Per the website of Think Finance, Inc. the company was named in 2013  by Forbes as "the number two" in their list of "America's Most Promising Companies."

The name of the company is itself an oxymoron.  "Think Finance" and "Payday Loan?"
"Thinking Ahead" to "empower the next generation of financial products that "help" people manage life's everyday expenses." Oxymoron Alert.
Per a Pennsylvania Attorney General press release on November 13, 2014, a civil lawsuit was filed in the Court of Common Pleas of Philadelphia County against Think Finance Inc. (formerly ThinkCash), TC Loan Services LLC, Elevate Credit Inc., Financial U LLC and former Chief Executive Officer Kenneth E. Rees. Rees and the companies use an address of 4150 International Plaza, Suite 400, Fort Worth, Texas.  https://www.attorneygeneral.gov/Media_and_Resources/Press_Releases/Press_Release/?pid=1205.
"Payday loans, which typically charge interest rates as high as 200 or 300 percent, are illegal in Pennsylvania.  According to the lawsuit, Think Finance targets consumers in Pennsylvania using three Native American tribes, who function as the apparent lender, as a cover.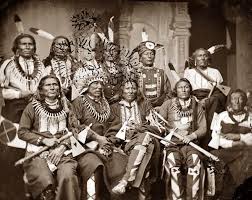 In turn, Think Finance earns significant revenues from various services it charges to the tribes.
According to the lawsuit, before establishing these tribal partnerships, the company allegedly used the cover of a rogue bank based in Center City Philadelphia, in what is commonly referred to as a "rent-a-bank" scheme, until the federal government shut down the bank."
They are alleged by the Attorney General to be hiding behind Native American tribes and a rogue bank to make illegal high interest loans to desperate consumers. Borrowers who become delinquent may then be turned over to debt collectors named in the suit who have themselves been sued under the FDCPA.
Underwriters should make themselves aware of prospective merchants' business practices, especially when they appear to be "number two."