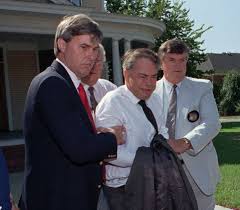 Underwriters will need to watch for merchants promoting phony cures for COVID-19. As if the sale of nutraceuticals was not already a category to be evaluated very closely prior to boarding, the current health crisis has brought some of the usual suspects out of the woodwork. Jim Bakker (The Jim Bakker Show) and his Morningside Church Productions has been sued by the Missouri Attorney General for misrepresentation of Silver Solution as a cure for the coronavirus and the NY AG has issued a cease and desist order as well. Bakker has long been known for hawking fringe products in his role as "televangelist," including materials to prepare for the " Apocalypse." Clearly his 5 year prison sentence resulting from his PTL Network scam did not give him time to take a closer look at what Christianity was really all about.
Since the End of Times has been delayed, Bakker is now promising a product that will prevent or cure COVID-19.
The Food & Drug Administration (FDA) has sent warning letters to at least seven purveyors of " unapproved products that may violate federal law by making deceptive or scientifically unsupported claims about their ability to treat coronavirus (COVID-19). The warning letters are the first issued by the agencies alleging unapproved and/or unsupported claims that products can treat or prevent coronavirus.
https://www.ftc.gov/news-events/press-releases/2020/03/ftc-fda-send-warning-letters-seven-companies-about-unsupported?utm_source=slider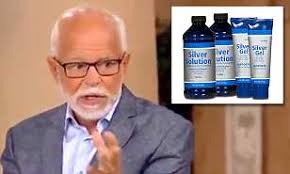 Watch out of the other 6, and others as well.