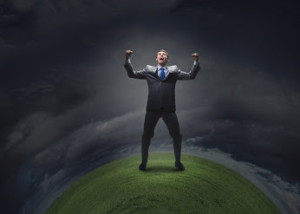 Arrrggg! How did I not think of this back when it was sort of unique.
Actually I did.
Here's wording from the federal complaint, translated into plain (er) English:
"There were various entities involved in the processing of credit card payments, including credit card issuers, credit card acquirers or processors, companies that operated credit card networks, and companies that operated gateways (collectively "Credit Card Companies") that had policies that precluded the use of their products and services for on-line pharmacies, the sale of products in violation of trademark laws, on-line gambling, and various other illegal or high-risk activities (collectively "Precluded Activity" or "Precluded Activities " ) (Underwriting)
The Credit Card Companies had internal controls that checked compliance with their policies in an effort to insure that their products and services were not used for Precluded Activities, including checking websites. (we still call it Underwriting)
Through a series of misrepresentations designed to conceal from the Credit Card Companies the processing of credit card transactions for Precluded Activities by making it appear as though the credit card transactions were for goods and services that the Credit Card Companies' policies would permit.
recruited individuals in whose names members of the conspiracy established and caused the establishment of shell corporations known and unknown to the grand jury that were not truly involved in any business.
It was further part of the conspiracy that members of the conspiracy, including the defendant,

DEVAN ABRAMS,

established and caused the establishment of internet web sites associated with the shell corporations that advertised a Permitted Activity.
It was further a part of the conspiracy that members of the conspiracy established and caused the establishment of bank accounts through federally insured financial institutions in the names of the shell companies.
Subverted and caused the subversion of the policies of the Credit Card Companies and caused the Credit Card Companies to provide services and money , through a series of misrepresentations designed to conceal from the Credit Card Companies the processing of credit card transactions for Precluded Activities by making it appear as though the credit card transactions were for goods and services that the Credit Card Companies' policies would permit (collectively "Permitted Activity" or "Permitted Activities").
applied and caused the submission of applications for merchant accounts from Credit Card Companies falsely claiming that the shell corporations would process payments for Permitted Activities through the associated web sites.
It was further a part of the conspiracy that members of the conspiracy caused the credit card statements provided to the consumers to include telephone numbers related to the sale for inquiries by consumers.
It was further a part of the conspiracy that members of the conspiracy, when sales of Precluded Activities were made through the merchant accounts, caused the company names associated with the sales to the shell corporations to appear on the credit card statements of the consumers, rather than the actual entities selling the products, to conceal the true nature of the transactions and the business It was further a part of the conspiracy that members of the conspiracy established and caused the establishment of telephone banks that the customers called for inquiries, and members of the conspiracy, including the defendant,

TAMARA FELDMAN, a/k/a Tamara Petrova

, explained to the customers the true nature of the transactions, namely Precluded Activities, with the

intent of stopping the customers from seeking refunds

for the purchases or otherwise reporting the activity to the Credit Card. 

(we call it chargebacks)



It was further a part of the conspiracy that members of the conspiracy

caused payments received through the conspiracy to be paid to the organizations and individuals associated with the fraudulent credit card processing

and to the entities associated with the Precluded Activities. 

(duh)

UNITED STATES OF AMERICA V. DEVAN ABRAMS TAMARA FELDMAN a/k/a Tamara Petrova AZAD KHIZGILOV ROMAN SHAULOV

2:17-cr-00335-DSC-1