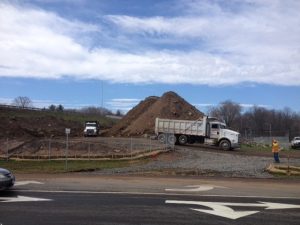 In the "You couldn't make this up" category I post this only because I was born there.  It has nothing to do with Merchant Fraud, so don't read it if you're not ready for some real dirt.
Fayetteville, GA, like so many towns across the United States, was named for Marie-Joseph Paul Yves Roch Gilbert du Motier, Marquis de Lafayette, and a fine Frenchman and soldier he apparently was.
Nevertheless, I recall little from my childhood in one of the many Fayettevilles that would reflect his influence. He was a buddy of G. Washington, and it is said that he was sometimes vain, naive, immature, and egocentric. But the question remains, would he have stolen dirt?