And the eight arrests last week of individuals allegedly involved in the processing of fraudulent timeshare re-sale transactions.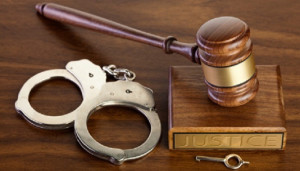 All of this long after the winding down of the various scam companies and after the FTC's sanction of Newtek Merchant Solutions and their ISO, HES Merchant Services.
It's rare that FTC actions are followed by criminal prosecution, however egregious the financial crimes are. Often the last words we hear reported in the government settlements amount to "go and sin no more." At least until we hear of them sinning again, as we often do.
The sinners in this matter that targeted and victimized persons over the age of 55 in the U.S. and in Canada are:
Max Joseph Chilson, 36, of Lake Mary, Florida.
Gunner Dell Jenkins, 36, of Orlando, Florida.
Antonio Enrique Martinez, 43, of Kissimmee, Florida.
Richard Mendez, 44, of Kissimmee, Florida.
Victor Sanchez, 45, of Hollywood, Florida.
Angelina Laboy Smith, 37, of Orlando, Florida.
Harold Eugene Smith, a/k/a H.E. Smith, 72, of Kissimmee, Florida.
Jonathon Edward Warren, 32, of Winter Garden, Florida.
Underwriters may want to observe a "Keep Your boss Out of Jail" day at least once a month by reminding themselves of the potential results high risk merchants can bring.
http://www.justice.gov/usao/txn/PressRelease/2015/MAR2015/MAR23Chilson,%20et%20al_indict.html