Especially while violating the Bank Secrecy Act. The $4.9 million dollar felony criminal case fine may well not be all of the consequences considering $45 million was processed, with returns of approximately 50%.

"The Justice Department said CommerceWest Bank of California enabled fraud by allowing payment processor  V Internet, on behalf of fraudulent merchants, to make millions of dollars of unauthorized withdrawals from customer accounts.
The merchants included a telemarketing company and a company that charged customers for a payday loan referral fee they didn't authorize, according to the government. The Justice Department alleged that CommerceWest ignored clear warning signs that V Internet and the merchants were defrauding bank customers as the scheme ran from December 2011 through July 2013.
"We will hold financial institutions accountable when they choose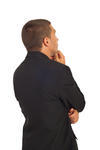 unlawfully to look the other way while fraudsters use the bank's accounts to steal millions of dollars from American consumers," Benjamin Mizer, an acting assistant attorney general in the department's civil division, said in a statement.
CommerceWest's chairman and CEO, Ivo Tjan, said in a statement the bank is pleased that the investigation is over.
The bank said it doesn't believe that any employee "knowingly assisted with or willfully ignored signs of fraud" allegedly committed by V Internet. CommerceWest said it has improved its compliance program for reporting suspicious activity to the authorities, and that three compliance officers are no longer employed at the bank."
http://abcnews.go.com/Business/wireStory/commercewest-bank-paying-49m-deal-us-fraud-case-29535770
US District Court Central District of California Case 8:15-cr-00025-US